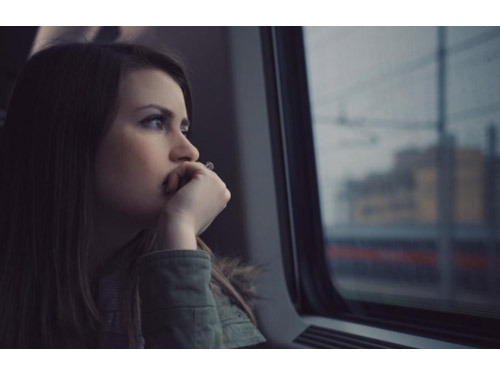 Kiekvieną dieną žmogus susiduria su išorinėmis aplinkos įtakomis ir savo vidinės būsenos išgyvenimais, kurie sukelia įvairias reakcijas. Kuomet aplinkoje atsiranda neigiamo pobūdžio stresinių dirgiklių, su kuriais asmuo nebepajėgia susidoroti, pradeda silpti asmens fizinė ir psichinė sveikata, sukeldama neigiamas reakcijas visam žmogaus organizmui. Asmuo, kuriam pasireiškia psichologinio pobūdžio sutrikimai, pradeda kaltinti save ir kitus, susilpnėja motyvacija, mažėja gyvenimo džiaugsmas, prasmė ir tikslai. Ilgainiui jis pasidaro apatiškas, o anksčiau įvykę teigiami potyriai nebetenka prasmės ir siekiamybės.
Pirmieji žingsniai siekiant stabilizuoti psichinę pusiausvyrą
Asmuo, pajutęs užsitęsusį prislėgtos būsenos periodą, privalo atkreipti dėmesį į šios būsenos atsiradimo priežastis ir įvykius, kurie sukėlė neigiamas emocijas. Kuo anksčiau žmogus įsisąmonina emocijų ir jausmų pasireiškimo priežastis, tuo greičiau gali atrasti, kaip nukreipti veiksmus norima kryptimi. Todėl asmuo turėtų skirti laiko praeities įykių analizei. Įvykių analizė neturi apimti viso gyvenimo periodo, kadangi gilinimąsis į dešimtis metų senumo įvykius gali nukreipti jį nuo pagrindinės iškilusios problemos esmės, dėl kurios pasireiškimo dabartinė gyvenimo eiga nukrypo nuo stabilaus kurso.
Labai dažnai atsitinka taip, jog asmens poreikiai viršija galimybes, arba troškimai neatitinka tikrosios laimės esmės. Tad asmuo turėtų išsikelti pagrindinius veiksnius, kurie šiuo metu labiausiai veikia jį neigiamai: ar tai būtų finansiniai klausimai ir įsipareigojimų sunkumai, darbinio pobūdžio nesklandumai, vėlavimas ar užduočių neatlikimas laiku, konfliktiniai santykiai su bendradarbiais, savo potencialo nerealizavimas, šeimyninės problemos, tarpusavio santykių krizė, iškylančios problemos vaikų auklėjime, sveikatos problemos, organiniai pažeidimai, priklausomybės, artimųjų asmenų sveikatos sutrikdymai.
Savianalizės rezultatai priklauso nuo asmens adekvataus požiūrio lygmens, todėl norint tikslingai įsivardinti asmenines problemas patartina įsiklausyti į artimųjų pastebėjimus, jeigu tarpusavio santykiai nėra sužaloti pykčio ir iš šio jausmo sekamų emocijų, arba kreiptis į specialistus, kurie gali padėti pokalbio-išklausymo būdu atrasti atspirties tašką.
Asmenims, esant emocinės būklės nestabilumui, nerekomenduojama priimti sprendimų, kurie turėtų ilgalaikes pasekmes tolimesniame gyvenime: keisti darbo pobūdį, išardyti šeimyninius santykius, keliauti "ieškant nušvitimo" esant įsipareigojimams, dėl kurių nevykdymo nukentėtų finansinis užtikrintumas. Sveikstant po psichologinio išsekimo, keičiasi suvokimas, todėl kardinalūs pokyčiai dažnai neatitinka lūkesčių ir tikrųjų vertybių puoselėjimo.
Sveikimo požiūrio įsisavinimas
Asmuo privalo įsisąmoninti, jog yra atsakingas už save ir už kitus, ypatingai artimuosius. Labai neigiamai veikia tikslo neturėjimas, mažas veiklumas, poreikių nebuvimas ir susikoncentravimas ties ribota veikla. Per didelė apkrova taip pat sekina vidinius energijos resursus, išbalansuodama veiklos ritmą. Žmogui svarbu turėti gyvenimo tikslą ir jo siekti. Analizuodamas savo vidinius potyrius, asmuo atranda kriterijus, kurie motyvuoja jo veiklą. Tai gali būti asmeninio tobulėjimo siekis, sveikata, šeimos ir atsakomybės santykis, visuomeninių santykių labilumas ir iš to kylančios teigiamos emocijos, finansinio stabilumo užtikrinimas ir t.t. Įsigilindamas į savo moralines vertybes, charakterį, suvokdamas savo silpnybes, iš to kylančias teigiamas savybes, žmogus sąmoningai, laisva valia gali nepaklusti savo instinktams bei pojūčiams ir keisti savo atsako į išorinius dirgiklius reakcijas. Tokiu būdu išmoksta kontroliuoti spontaniškus jausmus ir instinktus.
Miego svarba organizmui
Miegas būtinas fiziniam poilsiui. Miego metu vyksta aktyvus informacijos, kuri buvo sukaupta per dieną, atrinkimas, apdorojimas ir perdavimas ilgalaikei atminčiai. Miego metu reiškiasi tam tikri organizmo veiksniai, kurie būdravimo metu būna užslopinti.
Miegą sužadina monotoniški dirgikliai, o įvairi veikla skatina būdravimą. Siekiant išvengti nemigos, patartina prieš miegą nedirbti sunkaus protinio darbo, atsiriboti nuo jaudinančių pokalbių, šeimyninių problemų aiškinimosi, triukšmingos muzikos, skatinančių įtampą filmų ir knygų. Dienos metu rekomenduojamas fizinis aktyvumas: užsiimant sportine veikla atsiranda fizinis nuovargis, dėl kurio vakare greičiau užmiegama. Miego sutrikimams padeda vandens procedūros, pirtys, maždaug po dviejų valandų pasireiškia atsipalaidavimas. Prieš miegą atpalaiduoja ir išblaško mintis vakarinis pasivaikščiojimas. Asmeniui svarbiausia ne miego trukmė, bet miego kokybė, kuriai užtikrinti reikia optimalios aplinkos ir pastovaus ritmo – įpročio tuo pačiu metu gulti ir keltis. Nerekomenduojama esant nemigai vartoti migdomuosius vaistus, nebent gydytojas, stebėdamas psichikos būsenos ypatumus, rekomenduotų kitaip.
Šeimyninių santykių svarba
Labai svarbu stengtis išlaikyti harmoningus santykius šeimoje. Jeigu tarpusavio santykiai yra geri, asmenys puoselėja vienas kitam gražius jausmus ir jaučia vienas kito palaikymą, santykyje su aplinka iškylančios problemos greičiau išsprendžiamos ir pareikalauja mažiau nuostolių.
Esant šeimyniniams konfliktams reikia priimti požiūrį, jog dėl santykių nestabilumo atsiradimo atsakingi abu asmenys, todėl norint jų išvengti privalo dėti pastangas kartu. Atsitinka taip, jog dėl temperamentų, charakterio skirtingumų asmenų požiūriai nesutampa, o bendra veikla, dėl kurios asmenys leido laiką kartu nebesukuria tarpusavio santykių idilės. Kaip patirtis rodo tokiais atvejais išlaikyti harmoningus santykius yra sudėtinga, tačiau reikia prisiminti, jog tarpusavio santykių metu vyksta asmenybinis augimas, o gyvenimo kartu eigoje atsiranda bendrų įsipareigojimų, dėl kurių atsakingi abu asmenys. Žinoma, yra išimčių, kai nėra įmanomas darnių santykių kūrimas, dėl kurių Bažnytinis Teismas gali paskelbti santuoką negaliojančia.
Reikia prisiminti, jog norint išlaikyti santykių stabilumą būtinas išsikalbėjimas ir išklausymas. Kalbančioji pusė neturėtų nuoskaudų paversti kaltinimais, o klausantysis turėtų leisti išsisakyti, nepertraukti, nepradėti teisintis ar atsakyti kaltinimais. Jeigu atsiranda konfliktas ir abi pusės negeba racionaliai kalbėtis, patartina kreiptis pagalbos pas kvalifikuotus specialistus, kurie koordinuotų tarpasmeninį pokalbį ir pagelbėtų logiškai dėstyti mintis ir tęsti dialogą. Asmuo išgirsdamas antrosios pusės pasisakymus, turi priimti juos asmeniškai, tačiau įsigilindamas į juos ne į kaip menkinimą ar įžeidimus, bet kaip į aspektus, kurie skaudina artimą žmogų. Labai svarbu, jog abudu asmenys siektų santykių tobulėjimo.
Kadangi šeimyninėje aplinkoje labiausiai atsiskleidžia asmenų būdo bruožai, todėl ir visų jausmų pasireiškimai santykiuose esti ir reiškiasi stipriausiai, darydami didžiulę įtaką abiejų gyvenimų kokybei. Susidariusios neigiamos emocijos užblokuoja teigiamų emocijų įtaką jausmams, tokiu būdu iškreipiant asmenines motyvacijas tarpusavio santykių kūrime. Susikoncentravimas į neigiamų jausmų teikiamą vidinį "iškreiptą" pasitenkinimą, kaip galimybę savo užlaikytomis nuoskaudomis "keršyti" antrąjai pusei, gali virsti sąmoningu kankinimu, dėl kurio asmeniniams santykiams iškyla reali išsiskyrimo grėsmė, o nebesugebėjimas atleisti dažniausiai priveda prie graužaties ir savęs kaltinimo dėl priimtų sprendimų ir negrįžtamų padarinių. Todėl išgyvenantys krizę privalo išmokti susitaikyti, atleisti sau ir kitam, dėti pastangas sugražinti taurius jausmus savosiose širdyse.
Teksto autorius yra dvasinis konsultantas