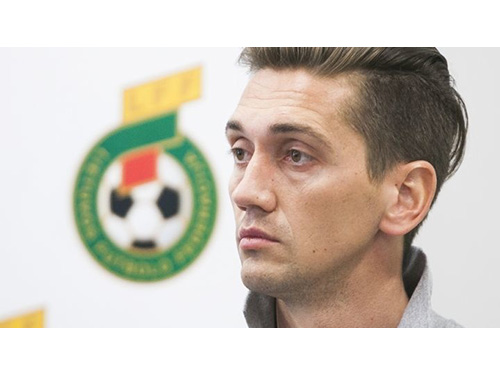 64 rungtynes nacionalinėje rinktinėje sužaidęs, Rusijos čempionu tapęs, dukart Lietuvos ir kartą Škotijos taures laimėjęs, o pastarąjį penkmetį Trakų klubui atstovavęs Deividas Česnauskis šį šeštadienį po A lygos rungtynių "Trakai" – "Kauno Žalgiris" oficialiai baigs beveik du dešimtmečius trukusią profesionalo karjerą.
"Aš tam ilgai ruošiausi, todėl kol kas jaučiuosi pakankamai ramiai. Kita vertus, pagal save žinau, kad po paskutinio švilpuko emocijos sukils", – Trakų klubo interneto svetainėje cituojamas Deividas Česnauskis, į kurio paskutines rungtynes žadėjo atvykti ne vienas buvęs treneris ir ne vienas buvęs bendražygis.
Nors šiomis rungtynėmis "Trakų" sezonas nesibaigia, tačiau paskutinės dvejos bus žaidžiamos Kaune ir Klaipėdoje, į kurias futbolininkas nebevyks.
"Užtenka paminėti, kad ir šios rungtynės labai svarbios. Turbūt, nedaug kas įsivaizdavo, kad penktajame rate su "Kauno Žalgiriu" varžysimės dėl ketvirtos vietos ir, tuo pačiu, kelialapio į UEFA Europos lygą. Be abejo, kad karjerą noriu baigti pergalingai. Tikiu, kad komandos bičiuliai padės man to pasiekti", – sakė D.Česnauskis.
37 metų futbolininkas pagal sužaistas rungtynes vilkint "Trakų" marškinėlius yra antroje vietoje po Justino Januševskio. Per 2018 metų sezoną A lygoje jis sužaidė 12 rungtynių ir įmušė du įvarčius. Dar vieną pridėjo LFF taurės akistatoje prieš "Panerį".
"Nėra kalbų, kad tai – žmogus, kuris įeis į "Trakų" istoriją. Jei būtumėm krepšinio klubas, galiu patikinti, kad jo marškinėliai kabėtų arenos palubėse. Tiek dėl jo sugebėjimų aikštėje, tiek dėl žmogiškųjų savybių, tiek dėl penkerių metų klube", – sakė klubo direktorius Virmantas Lemežis.
Rungtynės tarp "Trakų" ir "Kauno Žalgirio" bus žaidžiamos šeštadienį 13.00 valandą.
Vilnius, lapkričio 1 d. (BNS).
Naujienų agentūros BNS informaciją atgaminti visuomenės informavimo priemonėse bei interneto tinklalapiuose be raštiško UAB "BNS" sutikimo draudžiama.