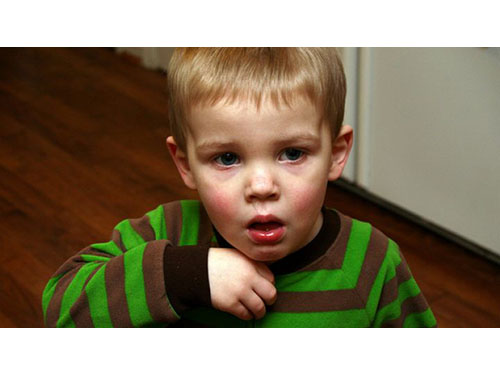 Nesergantys, tačiau kosintys bei sloguojantys vaikai nuo šiol privalės būti priimami į darželį, informavo Sveikatos apsaugos ministerija (SAM).
Sveikatos apsaugos ministras Aurelijus Veryga pasirašė įsakymą, kuriuo koreguojama higienos norma, numatanti, kokių sveikatos sutrikimų požymių turintys vaikai negali būti priimami į priešmokyklinio ir ikimokyklinio ugdymo įstaigas.
Iki šiol vaikas į darželį galėjo būti nepriimamas ir tokiais atvejais, jeigu jam pasireiškia alerginė sloga, parėjus iš lauko jam bėga nosis ar vaikas kelis kartus sukosėjo.
Ministerija pažymi, kad tokie požymiai, kaip išskyros iš nosies, kosulys nėra būdingas tik užkrečiamosioms ligoms – šie simptomai gali pasireikšti ir sergant neinfekcinėmis ligomis ar net sveikiems vaikams kaip natūrali fiziologinė reakcija, todėl iš higienos normos jie išbraukti.
Pasak ministerijos Sveikatos saugos skyriaus vyr. specialistės Giedrės Namajūnaitės, ministerija sulaukdavo nemažai tėvų skundų, kad vaikai į ikimokyklinio ar priešmokyklinio ugdymo grupes būdavo nepriimami net tuomet, kai jie nesirgdavo. Dėl to į SAM kreipėsi ir Vaiko teisių apsaugos kontrolieriaus tarnyba.
"Siekiant išvengti nepagrįsto vaiko teisės dalyvauti ugdyme ribojimo, inicijuotas higienos normos pakeitimas, kuriuo patikslinti užkrečiamųjų ligų ir kitų ūmių sveikatos sutrikimų požymiai, kurių turintys vaikai negali būti priimti pagal ikimokyklinio ar priešmokyklinio ugdymo programas", – sakė G. Namajūnaitė.
Ministerija pabrėžė, kad higienos normos pakeitimas nereiškia, jog nuo šiol į darželį bus galima vesti sergantį vaiką.
"Pirmiausia, patys tėvai turi būti sąmoningi ir pasirūpinti savo vaiku tuomet, kai jam to išties reikia. Na, o jei vaikas karščiuoja, dūsta, skundžiasi skausmu, viduriuoja, vemia, turi nežinomos kilmės bėrimo elementų, utėlių ar glindų ir toliau negalės būti priimamas į priešmokyklinio ir ikimokyklinio ugdymo grupę", – sakoma pranešime.
Pakeitimais mažinama ir administracinė našta medikams – nuo šiol tėvai po vaiko ligos nebeturės pristatyti medikų išrašytos pažymos, kuria pateisinamas vaiko neatvykimas į ugdymo instituciją.
Kadangi su šia pažyma siejamas mokesčio už ugdymo įstaigos lankymą nustatymas, su įstaigų steigėjais taip pat bus diskutuojama dėl galimybių kurti apmokėjimo už vaikų, ugdomų pagal ikimokyklinio ugdymo programas, išlaikymą sistemą, nereikalaujančią perteklinių asmens sveikatos priežiūros paslaugų teikimo.
Vilnius, lapkričio 5 d. (BNS).
Naujienų agentūros BNS informaciją atgaminti visuomenės informavimo priemonėse bei interneto tinklalapiuose be raštiško UAB "BNS" sutikimo draudžiama.