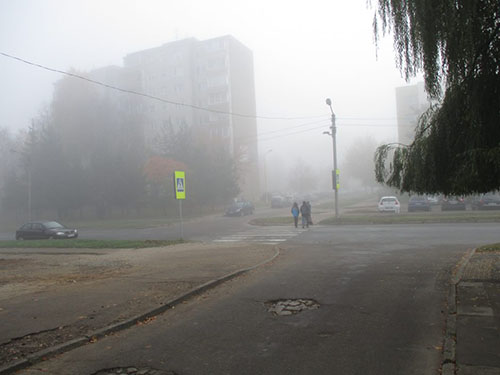 Ketvirtadienį daugelį šalies rajonų gaubiantis rūkas nesitrauks ir naktį, įspėja kelininkai.
Automobilių kelių direkcijos duomenimis, ketvirtadienio pavakarę rūkas eismo sąlygas sunkina didžiojoje šalies dalyje, išskyrus Telšių ir Utenos apskritis, matomumas sumažėjęs ir siekia iki 200 metrų.
Šalyje be kritulių, oro temperatūra – nuo 5 iki 10 laipsnių šilumos.
Hidrometeorologijos tarnybos duomenimis naktį žymesnio lietaus nenumatoma. Rūkas formuosis daugelyje šalies vietovių. Žemiausia oro temperatūra bus nuo 4 laipsnių šilumos iki 1 laipsnio šalčio.
Vilnius, lapkričio 8 d. (BNS).
Naujienų agentūros BNS informaciją atgaminti visuomenės informavimo priemonėse bei interneto tinklalapiuose be raštiško UAB "BNS" sutikimo draudžiama.